Nvidia plans to launch a new supercomputer in Taiwan, known as Taipei-1.
The supercomputer will feature 64 DGX H100 AI systems and 64 OVX systems. Each DGX features eight H100 GPUs and two Intel Xeon Platinum 8480C CPUs and is targeted at heavy AI workloads, while the OVX has an L40 GPU combined with high-performance networking designed more for digital twins and simulation.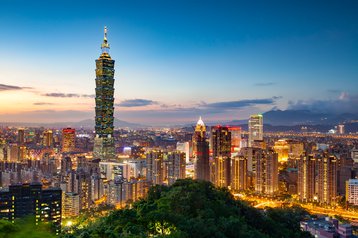 The platform will be made available on the Nvidia DGX Cloud, a way for enterprises and researchers to test Nvidia products before buying them - or instead of buying them.
"National Taiwan University researchers are dedicated to advancing science across a broad range of disciplines, a commitment that increasingly requires accelerated computing," said Shao-Hua Sun, assistant professor, Electrical Engineering Department at National Taiwan University.
"The Nvidia Taipei-1 supercomputer will help our researchers, faculty and students leverage AI and digital twins to address complex challenges across many industries."
Alongside the system, Nvidia announced a new Helios supercomputer consisting of four DGX GH200 systems and the Israel-1 supercomputer. That high-performance computing platform was developed to test Spectrum-X, a new networking platform for generative AI.
The "hyperscale generative AI supercomputer" will be deployed in Nvidia's Israeli data center on Dell PowerEdge XE9680 servers based on the HGX H100 eight-GPU platform, BlueField-3 DPUs and Spectrum-4 switches.