NTT Docomo has paired with semiconductor company Nvidia to deploy a GPU-accelerated wireless solution in its network in Japan.
In doing so, the company claims to be the first telco in the world to deploy a GPU-accelerated commercial 5G network.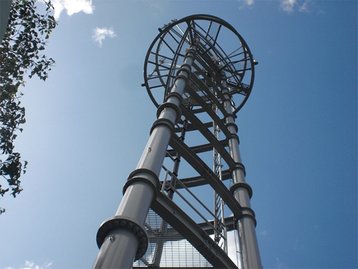 Docomo's 5G Open RAN solution uses a high-performance 5G virtual radio access network (vRAN) from Fujitsu built on the Nvidia Aerial vRAN stack and Nvidia Converged Accelerators.
According to a Nvidia blog post, this combination "enables telcos to create a fully software and cloud-defined network that can dynamically allocate resources using industry-standard equipment."
Sadayuki Abeta, global head of Open RAN solutions at NTT Docomo, added: "Open RAN offers the opportunity to build next-generation 5G networks with unprecedented flexibility and scalability thanks to multivendor connections.
"We look forward to continuing working with Nvidia on infrastructure solutions that meet those needs."
Nvidia claims that this 5G Open RAN solution is the first 5G vRAN for telco commercial deployment that uses its Aerial platform, with a hardened, carrier-grade vRAN stack.
It notes that the platform combines the Nvidia Aerial vRAN stack for 5G, AI frameworks, accelerated compute infrastructure, and long-term software support and maintenance.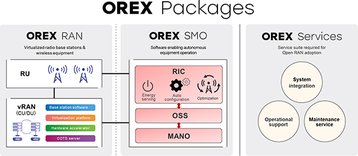 Docomo has pushed its Open RAN developments since 2021, when it launched OREX (5G Open RAN service brand), as part of a drive to innovate Open RAN 5G vRAN.
Along with Nvidia, Fujitsu and Wind River have also supported the OREX service.
OREX has been deployed in Japan based on Fujitsu's virtualized DU (vDU) and virtualized CU (vCU) and leverages commercial off-the-shelf servers, the Wind River cloud platform, Fujitsu's 5G vRAN software and the NVIDIA Aerial vRAN stack and Nvidia. Converged Accelerators.
"Delivering a 5G Open RAN network that meets stringent performance requirements of operators is a significant accomplishment," said Masaki Taniguchi, senior vice president and head of the Mobile System Business Unit at Fujitsu.
"Using our Fujitsu vCU/vDU, in combination with Nvidia Aerial platform, will help network operators to efficiently build high-performance 5G networks for consumers and businesses alike."
Highlighting the benefits of OREX, Docomo claims the solution reduces total costs by up to 30 percent, network design utilization by up to 50 percent, and power consumption at base stations by up to 50 percent.