Indian colocation and hosting provider Netmagic Solutions plans to open two more data centers in its home country - in Mumbai and Bengaluru.
The NTT Communications subsidiary already operates five data centers in Mumbai, two in Bengaluru, one in Chennai and another one in Nodia, with the sites totaling 600,000 square feet of space (55,741 sq m).
Cloud edges ahead in revenue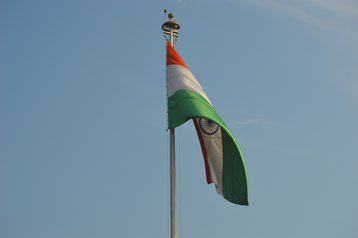 The new Bengaluru data center will span 250,000 square feet (23,225 sq m) of space and the Mumbai site will reach 300,000 square feet (27,871 sq m), with both planned to go online later this year.
Sunil Gupta, executive director and president of Netmagic, told The Hindu: "We have been continuing to invest in hyper-scale data center space and will soon embark upon our next level of growth by buying land to set up new campuses in Mumbai, Chennai and Bengaluru."
Gupta told the publication that 44 percent of the company's revenue came from its cloud business and 42 percent from its colocation service business. The rest came from remote infrastructure management services.
"We see increased importance of big data and related data management technologies. There may be an increased demand for and growth of both cloud and edge computing due to the proliferation of services running on artificial intelligence," he said.
Netmagic plans to add 150 more staff to its current workforce of 1,270 as it looks to grow further.