NTT Communications Europe, subsidiary of the largest telecommunications company in the world, will begin selling its cloud services through the Dell Cloud Services Partner Program.
Under the terms of the partnership, NTT's Enterprise Cloud will be incorporated into Dell branded Cloud Services and made available to the company's worldwide customer base.
"Partnering with NTT is a good strategic move for us, as it allows our customers to quickly tap into emerging markets and reap the benefits of a truly global cloud service," said Nick Hyner, director of Cloud Services for EMEA at Dell.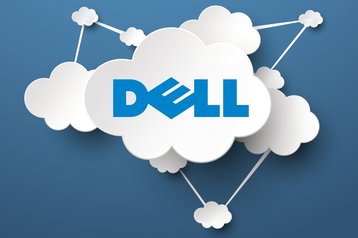 "NTT will complement our Cloud Services Partner Program with its vertical expertise and extensive capability to manage a range of Cloud Infrastructure and Applications, along with its significant geographic reach."
Strength in numbers
NTT's Enterprise Cloud is a self-managed virtual private infrastructure service based on SDN (Software-Defined Networking) architecture.
Dell doesn't run a commercially available cloud service of its own, instead relying on a network of local and global partners to provide a wide choice of managed private, hybrid and public cloud flavors - all governed by the Dell Cloud Manager and the related suite of software tools.
Now, Dell customers will get access to NTT Com's extensive network of data centers spread across 13 cities and three continents – at a time when physical location of data becomes an increasingly important factor.
In an NTT survey carried out in 2014, almost nine out of ten respondents agreed they are changing their cloud buying behaviour in the wake of Edward Snowden's revelations of indiscriminate cyber-surveillance by the US intelligence agencies. Three out of ten ICT decision-makers agreed they are moving data to where the businesses know it will be safe.
Dell says the latest addition to the Cloud Services Partner Program is particularly well suited to European organisations with an international presence.
Earlier this week, NTT Com confirmed it will be buying German data center provider e-shelter. The deal will make it the third largest data center owner in Europe.