American real estate developer Northstar Commercial Partners is set to enter the data center market, after being contracted to build two facilities for an unnamed customer in Loudoun County, North Virginia – one of the hottest data center locations in the US.
The two buildings will offer 400,000 square feet of space, at a cost of approximately $100 million.
"This is an exciting and truly transformational project to be involved with on a variety of levels - we're eager to get to work and deliver," said Brian Watson, Northstar's founder and CEO.
The first building is expected to be complete before the end of the year.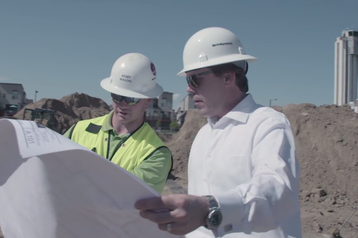 Welcome to the industry

Northstar is a privately-held commercial real estate investment company headquartered in Denver, Colorado.
Its latest project is a build-to-suit contract with a mystery Fortune 20 company – Northstar has plenty of experience in commercial property development, but this will be its first foray into data center construction.
Northstar has acquired 32 acres of land along State Route 28, on which it is planning to build the facilities. The exact technical specifications were not disclosed, but the company said the project would create around 300 construction jobs.
Industry sources told Data Center Frontier that the tenant is likely Amazon Web Services.
"The race to be a market leader in artificial intelligence technology and subsequent data is heating up and the demand for new storage facilities is immense," Watson said.
"As such, it makes a lot of sense strategically to be involved as a commercial real estate company in this space. We are in an exceptional position to help others meet those needs, while continuing to provide additional jobs and empowerment as these new opportunities arise."
According to research by CBRE, Northern Virginia saw 52MW of net capacity added in the first half of 2017. The state reached total capacity of 608MW - making it the biggest data center market in the US.