The Nordic countries are expected to triple available data center power in just three years, according to a report by data center consultancy BroadGroup.
The IT infrastructure market in Iceland, Norway, Sweden, Finland and Denmark could attract as much as €3.3billion in investment by the end of 2017.
"The Nordic Region is set for growth with new demand, build and market entrants," commented Philip Low, managing director of BroadGroup.
"Lower power costs, abundant resources of green energy, local and international investment, connectivity, taxation incentives, and natural cooling efficiencies present a formidable argument for consideration in the international IT deployment plans of any global enterprise."
We come from the land of the ice and snow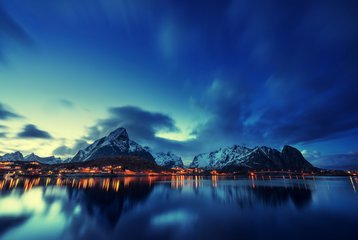 In its report, BroadGroup looked at 112 data center operators located in Northern Europe, and came to the conclusion that white space available in the region will grow by another 150 percent by 2017.
Money spent on data center expansion and new builds will total €3.3billion – almost half of this amount invested by foreign companies. And foreign companies are indeed interested: Apple is currently building a massive facility in Denmark, while Google and Yandex have chosen sites in Finland.
However, the largest data center in Europe is being built by local player Lefdal in Norway. The facility in Måløy will open in August 2016, offering up to 120,000 square meters of server space in a disused mine, much of it provided in containers shipped by German infrastructure specialist Rittal.
The region is well known for cheap energy and the abundance of renewable sources, especially hydroelectric and wind power, with prices as low as €0.03 per kW Hour, plus taxes.
According to the report, the lowest-priced electricity in the Nordics is found in Luleå, Northern Sweden – a region known as the 'Node Pole' that already hosts two data centers by Facebook, as well as facilities owned by Bitcoin venture K'n'C Miner and British 'green' data center specialist Hydro66.
The report also mentioned government incentives for foreign investors and highly educated workforce as the factors that aid the growth of the market. It noted that most data center facilities in the Nordics are focused on hosting, colocation and cloud services, with wholesale data center deals remaining rare.