Nokia has committed to developing mobile edge computing in Russia through funding awards, research and development at the Skolkovo Innovation Center (SIC).
The partnership between the telecommunications company and the Skolkovo Foundation, which manages SIC, aims to encourage development within the startup community, specifically for applications that can be used with Nokia's Mobile Edge Computing platform.
Nokia will work with the community to award funding to new projects that allow operators to improve the end-user's experience.
Startup culture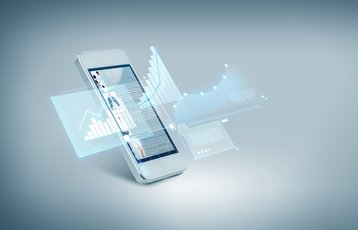 Mobile edge computing allows for the hosting of computing infrastructure closer to the cellular customer with the aim of reducing network congestion, thereby improving performance of apps.
The not-for-profit Skolkovo Foundation was established in 2010 to manage SIC, when it was given a brief by Russia's then-President Dmitry Medvedev to foster growth in emerging technologies, establish a vibrant startup culture and encourage venture capitalism.
The foundation has signed an agreement with the Massachusetts Institute of Technology for the development of the Skolkovo Institute of Science and Technology, and companies including Cisco Systems, IBM, Intel, Microsoft and Siemens have signed R&D partnership agreements with the organization. Currently more than 1,000 businesses operate from the site near Moscow.
Nokia and the Skolkovo Foundation have ambitions to open a research and development facility at SIC to meet future mobile data demand.
Together they are already exploring potential innovation in the fields of 4G and 5G networks, cloud and Radio Access Networks, 4G Long-Term Evolution core and the Internet of Things.
JP Takala, head of Nokia's East Europe market unit, said: "Working with the Skolkovo Foundation on this mobile edge computing initiative will allow us to bring software startups together with their audience, giving them a real understanding of market demand.
"As a result, we can ensure that the applications promoted under the program will enhance our offer to a wide assortment of customers."
Igor Bogachev, vice president and executive director of the Information Technology Cluster at the Skolkovo Foundation, said: "By participating in Nokia's Mobile Edge Computing international initiative Russian startups will receive the help needed to advance to a new technological level and gain success in global markets."