Finnish networking specialist Nokia has been contracted to upgrade parts of the optical network owned by Norwegian telecommunications giant Telenor.
As part of the deal, Nokia will replace legacy fiber routes connecting 200 nodes across Norway and Sweden, where Telenor is the dominant network provider.
The new equipment will pave the way towards deploying SDN capabilities and will offer enough bandwidth to support upcoming 5G services.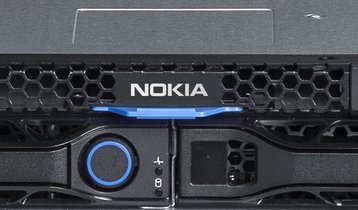 Everybody loves an upgrade

Telenor is one of the world's largest mobile telecommunications providers with operations in Scandinavia, Eastern Europe and Asia. It enjoys complete support of the Norwegian government, since 54 percent of the company is owned by the state.
Nokia will help Telenor replace its current optical core that links major towns and cities in Norway and Sweden to achieve "multi-terabit capacity".
The upgrade will feature Nokia's coherent optical transmission technology, advanced CDC-F wavelength routing and optimization, and offer full SDN compatibility.
"We are excited to be chosen for this multi-year turnkey project. This highly resilient and secure optical backbone will play a critical role in deploying next-generation services to Telenor customers in Norway and Sweden, and help the customer prepare for the demands of 5G," said Nicolas Almendro, head of EMEA Optics Business Development at Nokia.
The new Nokia – born after the sale of the mobile device business to Microsoft in 2014 – has worked hard to refocus its efforts on equipment for network carriers and data center operators: the company has recently introduced a range of hyperscale servers and switches under the AirFrame brand and is deeply involved in the Open Compute Telco Project that aims to adopt OCP gear for the needs of network operators.