By combining data center infrastructure management with IT service management, Nlyte believes they are addressing a major issue that confronts corporate IT; the division between data center management and operations, and corporate IT processes.
Available now as an integrated module for HP, BMC, and ServiceNow ITSM consoles, Nlyte for ITSM expands the range and capabilities of these major management tools deep into the data center with data center service management (DCSM).
Mix it up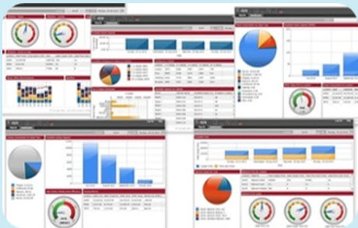 According to Andy Lawrence, VP of research for Data Center Technology at 451 Research, Nlyte looks to provide what he called the "essential missing piece of ITSM." Tightly integrating DCIM with ITSM, the product is able to deliver an end-to-end solution for both optimized service delivery and improved process efficiency. Rob Neave, CTO and co-founder at Nlyte described the combination: "DSCM not only bridges the divide between DCIM and ITSM, but it gives enterprises full control and visibility of data center processes, not just from the data center perspective, but even more importantly, from the purview of IT."
The core of the product is Nlyte's DCIM software, combined with their change management database and Change Management connector software for the supported ITSM products. Integrating with the ITSM solutions means that the administrator will have more accurate information about the state of the managed data center. This, in turn, means that the overall efficiency of the ITSM process will be improved and IT will be able to better gauge actual costs, how best practices are being accomplished, and the accuracy of SLAs.