American vendor Nlyte Software has introduced hosting for a cloud-based version of its data center infrastructure management (DCIM) suite.
The new Nlyte Hosting Service gives customers choice as to how they want to purchase, configure, and manage their installation of Nlyte 8.
"At Nlyte, we want to give customers complete flexibility in how they pay and where they run the solution," said Niraj Desai, vice president of Professional Services at Nlyte.
"This new service means customers can mix and match how they pay and how the solution is maintained – with future flexibility built in for the customer."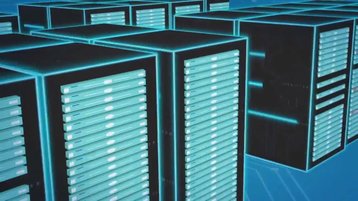 As a service
Nlyte was founded in 2004 with a focus on the DCIM market, and launched a cloud-based version of its software in January 2014. Called Nlyte On-Demand, it promised faster deployment and flexible pay-as-you-go pricing. However, customers were expected to host the code in their own private cloud or in third-party public cloud environments.
With Nlyte Hosting Service, having to look for a place to host the software is no longer necessary: the company can provide the infrastructure where the customer's DCIM deployment will reside – looking after the server, network connection, software components and updates.
According to Nlyte, this results in reduced costs of maintaining the system, and the customers still keep 100 percent ownership of their data.
"We are interested in anything that helps bolster the success of our customers and their ongoing use of Nlyte," said Mark Gaydos, CMO at Nlyte. "Ultimately the customer is in charge and at Nlyte providing customers flexibility is what, in part, has helped us maintain our 98% customer retention rate."