Nigeria's government said that it had found around 1,300 mobile masts and towers operating illegally in and around the capital city of Abuja.
The towers were erected without obtaining permission from local authorities and could be decommissioned.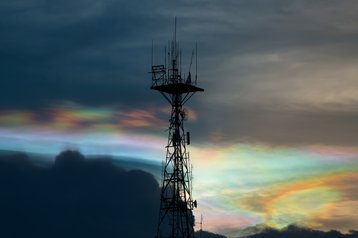 "In fact, recently, without mentioning the company, we have to bring down 126 illegal towers without documentation for them," Dr. Babagana Adam, Director of Department of Outdoor Advertisement and Signage, said in a statement.
"So, we have to regularize them and where they don't meet with the regulations, we have to decommission."
Research by Statista found that there were 108.75 million Internet users in Nigeria as of July, around 51.44 percent of the population. The nation is mobile-first, with the majority of users connecting to the Internet via smartphones.
According to the country's Communications Commission, Nigeria has some 53,000 cell towers; IHS Towers (16,000+) and ATC Nigeria Tower (5,000+), and Pan African Towers (1,000+) are major tower owners in Nigeria. MTN, 9mobile, Airtel, and Globacom are the major mobile network operators in the country.