Nigerian operator Mafab Communications has launched 5G services in the country.
Mafab, which was only launched in 2020, has switched on 5G services in the Nigerian capital Abuja.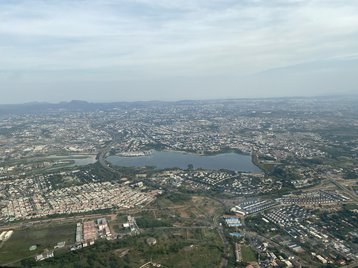 Other cities will also get 5G services in the coming months, reports Vanguard, including Lagos, Port Harcourt, Enugu, Kano, and Kaduna.
Mafab first bid for a 5G license in 2021, and was declared one of the winners of the 3.5GHz spectrum in December of the same year. The operator acquired 100GHz of the spectrum for a reported $273.6 million.
This figure was the same money spent by the country's incumbent MTN Nigeria, which launched its commercial 5G services in September of last year.
Mafab is the second operator in the country to switch on its 5G service, ahead of Airtel, which will no doubt feel some pressure.
"The rollout of Mafab 5G network is the beginning of immense opportunities for the country as it represents Nigeria's capabilities and infinite possibilities," said Mafab chairman and founder Musbahu Bashir.
"The prospect of increased job opportunities as a consequence of the value-chain benefits the technology will generate and offer is the dream we have all gathered here to launch today."