Colocation and managed hosting provider NextDC is to raise AU$150 million (US$115m) to fund its second data center in Sydney, named S2.
In addition, the company has signed a new 1.5MW customer contract for its first Sydney data center, S1, bringing the facility's pro forma contracted utilization to 82 percent.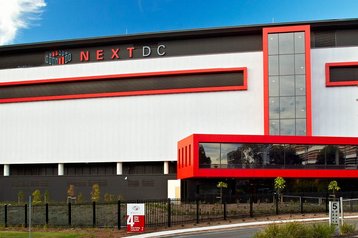 NextDC's big expansion
With the first data center filling up, NextDC is currently undertaking due diligence on several potential sites for S2, with a target capacity of 30MW capacity and completion date sometime in the first half of financial 2018.
Company CEO Craig Scroggie said: "S1 has proven to be highly successful for the company in a relatively short timeframe. We are confident that the demand in Sydney, together with our return expectations, warrants the next phase of investment.
"NEXTDC continues to evolve and refine the design of our facilities; S1 is already one of Australia's most awarded data centers, and with a planned 30MW at full fit out, S2 will have roughly double the capacity of S1, and be designed for its critical infrastructure to scale with customer uptake and adapt to their specific needs."
Scroggie also told The Australian Review: "The data center has to be in an area that has not been flood-affected for one in 100 years, preferably one in 500 years, have ample large-scale power supplies, not in a flight path or bush fire zone, have access to fiber networks and multiple points of entry."
To pay for the new facility, NextDC aims to raise $150 million, of which $60 million to $100 million is expected to be spent in the next financial year.
Last month, NextDC became Australia's latest unicorn, with a valuation of over a billion dollars. The company is currently expanding in Melbourne and Brisbane, with plans to add 32MW of capacity across two new facilities.