Having pre-leased most of the capacity in its upcoming Sydney (S2) data center, NextDC is hoping to accelerate the construction process, according to Australia's ITNews.
Until recently, the company planned to offer 6MW of power capacity by early 2019, but with 5MW having been pre-leased, it instead plans to reach capacity of 10MW by the same deadline.
Ultimately, the facility will offer a total floor surface of 8,700 square meters and up to 30MW of power.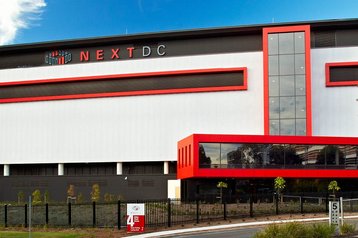 Australian boom
The company announced plans to build its second facility in Australia's business capital last year, and committed to raising AU$150m in order to do so.
NextDC's first data center in Sydney reached full capacity in what its CEO Craig Scroggie called "a relatively short timeframe," and demand for data center services in the country has done nothing but grow in recent years.
According to Synergy Research, the country now accounts for 5 percent of the world's hyperscale data center footprint, with major cloud providers including AWS, Microsoft, IBM, Google, Oracle and Alibaba having infrastructure in the country. 
Despite building its own facility in Sydney, NextDC doesn't own all of the assets it operates, nor does it seemingly wish to: earlier today, the company rejected an offer to re-purchase three data centers that host its equipment for AU$300m. These data centers were previously owned by NextDC, but are now held by the Asia Pacific Data Centre (APDC) Group, of which NextDC holds a 29 percent stake.
Earlier, NextDC disagreed with APDC's valuation of its assets at AU$300, backed by major shareholder 360 Capital, stating that an"unjustifiable value" had been placed on the assets, and that basing valuation on the recent sale of Metronode for AU$1.035bn ($800m) was both erroneous and misleading.