The National Institute of Water and Atmospheric Research (NIWA) in New Zealand is seeking a new supercomputer and is reportedly open to cloud-based solutions.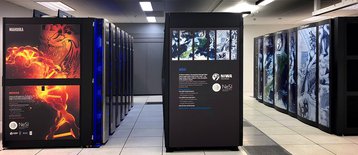 The supercomputer will be used for daily weather forecasts, model testing, and potentially to add more forecast production frequencies.
NIWA put out a tender for a replacement system on September 1, giving vendors until October 11 to submit proposals. According to the tender, the replacement is expected to occur in 2024-2025.
NIWA is home to three supercomputers at present. All three are Cray high performance computing (HPC) clusters and were commissioned in 2018. In total, the supercomputers, named Maui, Mahuika, and Kupe, are capable of two thousand trillion calculations per second and offer a combined 14 petabytes of high-performance storage. Maui and Mahuika are housed at NIWA's Wellington Campus while Kupe is at the University of Auckland's Tamaki Data Centre.
The existing supercomputers have only had minor changes since deployment, but NIWA is requiring that the new supercomputer be able to expand over the years.
"NIWA has a talented but small group of high performance computing staff. So, the focus with this procurement is finding solutions that create an efficient and smoothly operating environment that allows the science staff to run their HPC workloads," says the tender.
The tender also specifies that it is only seeking applications from respondents with a strong history of supporting HPC, and that the "archive" aspect of the tender would be given budget priority.
"Looking to the future, providing rapid access to many decades of data by the NIWA data scientists will be a great benefit from this purchase."
NIWA is open to a range of contract structures, from a single vendor to a consortium or to multiple contracts with multiple vendors.