The city of New York has some of the highest demand for data center services in the world, but inflated property prices are preventing the construction of new facilities, suggests latest industry briefing from DCD Intelligence.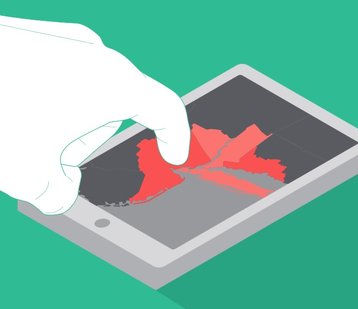 The city offers a total of 1.5 million square meters of data center white space, representing 14 percent of total capacity available in the US. However just 115,000 square meters were added since 2012, for a sluggish compound annual growth rate of 2.7 percent.
Expensive real estate has prompted existing data center owners to invest in denser, more power-hungry systems, rather than attempt to expand into new facilities.
Tight squeeze
New York is the largest, most densely populated city in the US and the financial heart of the country. It plays host to the world's largest stock exchange, so it's no wonder there's plenty of demand for high-performance, low-latency data center services.
However, the city is also the sixth most expensive location for an office in the world, and building a new data center in Manhattan is simply not an option. This trend has forced local data centers to rapidly increase rack density, and as a result – power consumption and cooling capacity.
According to DCDi, data center power usage across New York is increasing at twice the rate of new data center floor space. At the same time, nearly one-quarter of racks installed in the Tri-State area have densities of over 10 kilowatts – that's more high-density racks than anywhere else in the world.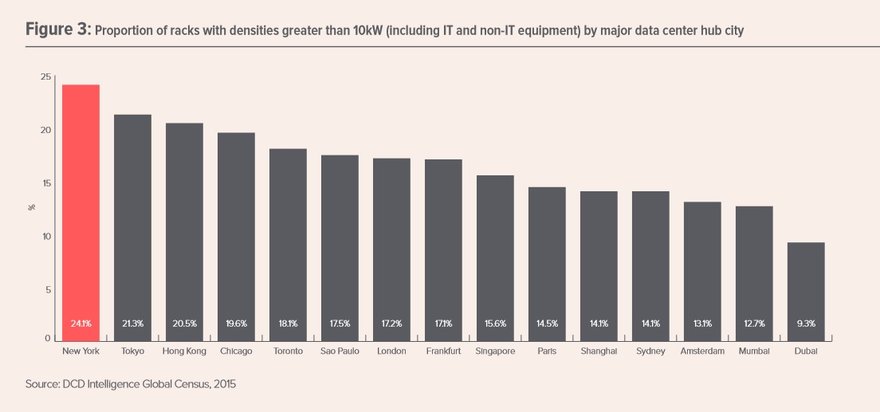 To find out more about the New York data center market, you can purchase the full briefing here. It will also be distributed free to all attendants of the upcoming DCD Converged event in New York – places are still available.
And of course, all of the current DCDi subscribers will receive the briefing with their regular intelligence package.