New amendments recently added to Russia's anti-terrorism laws will require significant storage facilities for the country's Internet services and telecomms providers.
Proposed by United Russia party member Irina Yarovaya, the laws made it through the lower house of parliament with a vote of 325 to 1, and technically still have to pass the upper chamber and be signed by Putin - but, according to The Guardian, this is expected to happen.
From Russia with local storage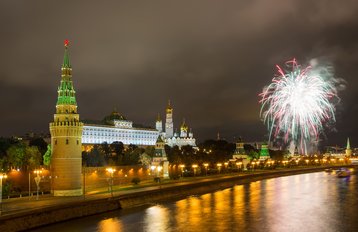 Russia has previously made efforts to force companies to store data within the nation's borders, but the new law will additionally require companies to keep data they would usually delete.
The rules state that "the organizers of information distribution on the Internet" will be required to store metadata for one year, with state regulators picking who they define as Internet organizations, Medusa reports.
Meanwhile telecoms companies like Megafon, Beeline and MTS will have to store records of all calls and text messages for six months and all metadata for three years.
The new rules have been criticized not only for their privacy implications, but also practical difficulties. Whistleblower Edward Snowden, who moved to Russia after he revealed the data collection practices of the NSA, tweeted that "Russia's new Big Brother law is an unworkable, unjustifiable violation of rights that should never be signed."
He added:
"Store 6 months of content" is not just dangerous, it's impractical. What is that, ~100PB of storage for even a tiny 50Gbps ISP? #BigBrother

— Edward Snowden (@Snowden) June 25, 2016
Russian mobile network operator MTS said that six months' worth of data storage will cost the company 2.2 trillion rubles (USD$33.8 billion).
Spokesman Dmitry Solodovnikov told Kommersant (via The Moscow Times): "Our taxable profit for 2015 totaled 22.5 billion rubles ($364 million) and income tax totaled 4.5 billion rubles ($69 million).
"Taking the the expenses [on data storage] into account, we won't be able to pay taxes on profit for about 100 years, and the budget will not receive 450 billion rubles ($6.9 million)."
Search giant Yandex also came out against the ruling, saying that the amendments will lead to the "excessive limitation of the rights of the companies and users," as well as increasing costs.
The company said in a statement to RBC (translated): "Internet companies will have to increase the number of servers and think about reorganization of internal infrastructure."
The anti-terrorism law also affects encryption, with companies that encrypt communications expected to help the government decrypt messages or face a fine of up to 1,000,000 rubles (more than $15,000).
Russian journalist and security services expert Andrei Soldatov told The Telegraph that the government understands that much of the law is unfeasible, saying: "Everybody knows it is simply too expensive. The real objective doesn't seem to be surveillance, but to intimidate companies into cooperating with the authorities ahead of parliamentary elections in September."