A new fiber network data center has been built in Somerset, Kentucky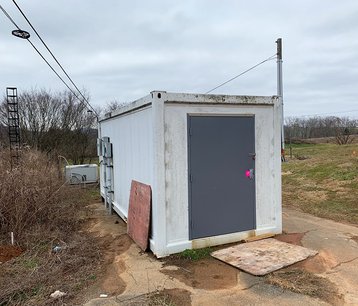 The Somerset-Pulaski Economic Development Authority (SPEDA) said the new facility in Pulaski County will serve the Valley Oak Commerce Complex and businesses along the Ky. 80-461 corridor.
Rusty trailer
SPEDA said the site previously contained a small, rusted trailer containing outdated communications equipment, which has been replaced with a fully constructed building with fencing and security cameras to protect the fiber-optic network housed inside.
"If we're not regularly listening to existing businesses and helping them address their needs, we can never hope to achieve the growth we want to see in Somerset-Pulaski County," Girdler said. "This data center will provide greater communications support to these businesses and serve as an invaluable resource to new businesses that choose to locate in Valley Oak or in our new SPEDA Commerce Park in the same area."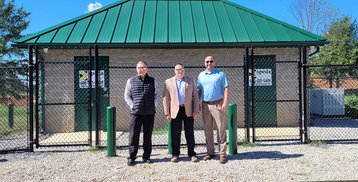 SPEDA teamed up with The Center for Rural Development's information technology team to complete the project. The Center is the lead oversight agency, managing the construction of the building and maintenance of the equipment.
"The Center for Rural Development has been an outstanding partner in guiding our efforts to build this fiber-optic data center," Girdler said.
"We are thrilled to continue to partner with SPEDA in providing oversight for this data center build," added Richard Taylor VP at the Center for Rural Development. "Enabling the tenants in the park with physical route diverse cable paths as well as access to multiple carriers is important as more businesses are seeking to implement technologies such as SD-WAN that require carrier diversity to be truly effective."