Neos Networks has been named as the preferred partner for Network Rail's communications infrastructure initiative Project Reach.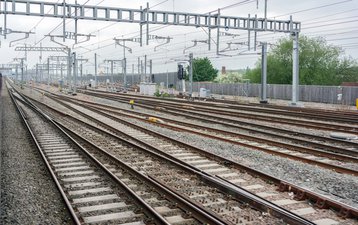 Reading-based telecoms service provider Neos confirmed it's held exclusive discussions about the project, which was first announced back in 2021.
At the time, Network Rail didn't disclose details about the potential partner, but instead noted that an agreement was expected to be in place by 2023.
It's estimated that the contract to upgrade the existing telecoms infrastructure across the Network Rail could be worth as much as £1 billion ($1.2bn).
The partnership will see Neos invest in the design and build of a new fiber optic communications network track for the Network Rail's aging infrastructure.
The project is no small feat either, with Network Rail keen to provide high fiber capacity across its 16,000km of railway line.
Its network will provide information that is critical to running the railways, including signaling, trackside sensors, CCTV, and high-speed broadband provision for trains, railway depots, and offices.
"This new network will deliver a step-change in connectivity and available capacity, which, in turn, will help to transform UK rail for the passengers and neighboring communities it serves," said Colin Sempill, CEO at Neos Networks.
Sempill added that Neos in the process of finalizing the contract with Network Rail, and that the project will create numerous jobs across the UK.
He added: "This is critical for us as we continue to support UK businesses and service providers with the high capacity connectivity services essential for innovation and help deliver on the government's plans to improve the availability of high-quality broadband across the UK."
Neos operates a fiber network in the UK that spans 34,000km and has 500 exchanges. In a press release, the company said it will work with an unnamed tower company to leverage its 4G and 5G network infrastructure to provide fixed-mobile connectivity to Network Rail.