The US Naval Air Warfare Center Weapons Division (NAWCWD) is planning to upgrade a supercomputer used for testing electronic warfare (EW) tools.
SRC developed the Digital Generator (DGEN) supercomputer and the wider Next Generation Electronic Warfare Environment Generator (NEWEG) system to help test EW equipment, but a government procurement document states that it requires new hardware.
NEWEG and DGEN allow Naval Air Warfare Center researchers to simulate how defense (and offense) systems respond to electronic warfare attacks, including with validated intelligence mission data models. The facility is located at Point Mugu, California.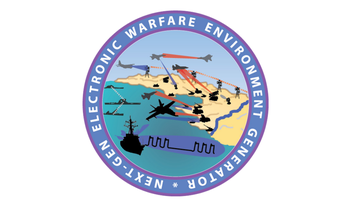 An old product brochure says that "SRC's DGEN hardware is capable of processing large amounts of data simultaneously to provide a complex RF picture, simulating more than 4,000 validated threats at eight million pulses per second."
However, the sole-source solicitation notice says that "due to Central Processing Unit (CPU) limitation at the time DGEN was developed, there is limitation on which Electronic Warfare Integrated Reprogramming Database (EWIRDB) models DGEN can execute."
The original system is noted as being a "multi-million dollars suite," which will then be upgraded with two SRC6150E Keystone Cluster Cabinets and one SRC6130 Spare AMPS, under the AEA IPT EA-18G program. DGEN will also gain a 10-Gig Network Switch, 1-Gig Network Switch, Power Distribution units, Rack Power Module, and Uninterruptable Power Supply 3 Phase 208 VAC input.
"The Keystone Cluster cabinets are needed as an execution engine for reactive threat model simulation, with the goal of providing real-time execution of complex threat models that do not work on the DGEN alone," the notice states.
SRC, formerly Syracuse Research Corporation, is currently set to deploy the upgrade, but potential rivals have until October 13 to prove that they could also handle the project.