Nokia has undergone its first rebrand in nearly 60 years, unveiling a new logo during Mobile World Congress.
The Finnish company said the logo change was because it no longer wanted to be seen as a mobile phone company, and instead wanted to highlight its networks and digitization business.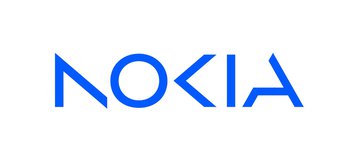 Nokia-branded phones are still sold, but by HMD Global Oy, which acquired the license back in 2016.
Ahead of the main MWC event, Nokia launched anyRAN as part of plans to drive CloudRAN partnerships.
According to the company, this will help mobile operators and enterprises choose purpose-built, hybrid, or CloudRAN solutions regardless of business model, while Nokia noted it has strengthened its existing partnerships with cloud and data center infrastructure leaders.
Through the launch of anyRAN, Nokia is seeking to support mobile operators and enterprises extend their options for building and evolving their radio access networks (RAN).
The vendor notes that anyRAN software can run on any partner's cloud and server infrastructure, plus its AirScale base stations and AirFrame servers.
Purpose-built, easily deployed
Nokia claims that this approach removes the complexity from deployments by allowing a mix of purpose-built, hybrid, and fully cloud-based RAN solutions, enabling deep multi-level disaggregation at the cloud infrastructure layer and data center (server) hardware layer.
"The strength of our industry partnerships and the launch of anyRAN unlocks more choice and higher performance in CloudRAN for our mobile network operator and enterprise customers," said Tommi Uitto, president of mobile networks at Nokia.
"Server-based cloud RAN will have to co-exist with purpose-built RAN in the short-to-medium term which calls for performance consistency and service continuity between the two. Together with our leading industry partners, we have made huge progress towards this goal by driving consistent performance across any partner's Cloud Infrastructure or server hardware. Our collaborative approach to cloud RAN means we can drive efficiency, innovation, openness, and scale by jointly delivering competitive advantage to organizations embracing cloud RAN."
Nokia's anyRAN solution is underpinned by Nokia Cloud RAN SmartNIC, a Layer 1 (fronthaul) In-Line acceleration card that integrates seamlessly with all leading cloud or server infrastructures.
Its CloudRAN SmartNIC uses dedicated and optimized silicon technology, which Nokia claims to be more energy efficient.
The vendor notes that along with its partners, it has already successfully performed end-to-end 5G data calls (Layer 3 calls) in multi-vendor setups powered by its solution.
Massive MIMO launch
The vendor wasn't finished with its announcements though, as Nokia also launched its latest generation of massive MIMO AirScale radios.
This saw Nokia launch Habrok, a radio that is powered by Nokia's ReefShark Chip (SoC).
Nokia revealed that it is available in both 32 TRX (Habrok 32) and 64 TRX (Habrok 64) versions, covering all massive MIMO use cases and deployment scenarios.
Its latest radio only weighs 24kg, while it has high output power for increased coverage while its lower power consumption improves energy efficiency dramatically.
However, the MIMO radio products are not set to become available until 'late 2023'.