Japanese electronics specialist Murata Manufacturing has created an energy storage system for large-scale infrastructure projects, including data centers.
The system relies on thousands of the company's Fortelion Li-Ion cells housed in a standard ISO shipping container, for a capacity of approximately 2MWh.
It also features an AC-DC converter made by Murata's partners (either Meidensha or Yamabishi), air cooling equipment, smoke detector and a fire suppression system.
Hyperscale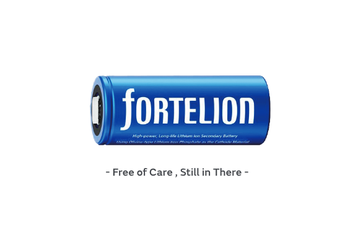 Murata manufactures a variety of electronic products, from telecommunications equipment to power supplies to dancing robots.
Its Fortelion lithium-ion cells use a cathode composed of olivine-type iron phosphate, which the company says negates the risk of fire and ensures a lifespan of up to fifteen years. This approach also provides a higher amount of energy storage than that of standard lithium-ion batteries, leading to installation space savings.
Fortelion batteries are fully compatible with demand response functionality, enabling customers to participate in innovative power optimization initiatives like peak shaving or frequency containment reserve.
Murata has developed its method of packaging Li-Ion cells in containers in cooperation with Japan Facility Solutions. The containers are the standard 20 to 40 feet corrugated steel boxes traditionally used for maritime shipping – something that should simplify transportation and deployment.
As with most Li-Ion battery technology, Fortelion cells are much less sensitive to temperature changes than their Lead-Acid counterparts, so the containers can operate in environments between -10 °C and 40 °C.