MTN Guinea has kicked off the pilot stage of its 4G network in the country.
The operator is set to deploy this service across 36 sites across the Greater Conakry area, which is the equivalent of 13 percent of the nation's population.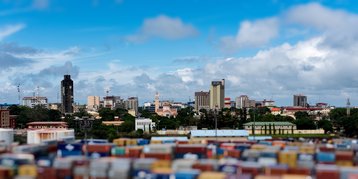 According to Developing Telecoms, MTN will spend this month getting subscriber feedback on the 4G pilot to improve the quality of its network.
If successful the operator plans to roll out its 4G service to 200 sites by June 2023, with further expansion to other parts of Guinea in the second half of next year.
With many countries focusing their attention to 5G, the introduction of 4G services only now reveals that MTN has a lot of catching up to do in Guinea. The operator was only awarded a license to operate 4G in February of this year by the Regulatory Authority for Posts and Telecommunications (ARPT).
Meanwhile, Orange Guinea launched its 4G service in April 2019. The GSMA estimates that Orange leads the telecoms market in Guinea with 60 percent of all mobile connections as of Q2 2022, while MTN's is just shy of 31 percent.