Russian data center operator 3data has launched a specialized magnetic tape storage service, hosted on its premises in Moscow.
The service, called ArcTape, was created in partnership with Fujitsu and local telecommunications provider Mastertel, and is based on IBM hardware and Fujitsu's LTO5, LTO6 and LTO7 cartridges.
The remote storage service is fully automated, and is especially suitable for large datasets that need to be stored for long periods of time but are not likely to be accessed frequently, like backup data or extensive video archives.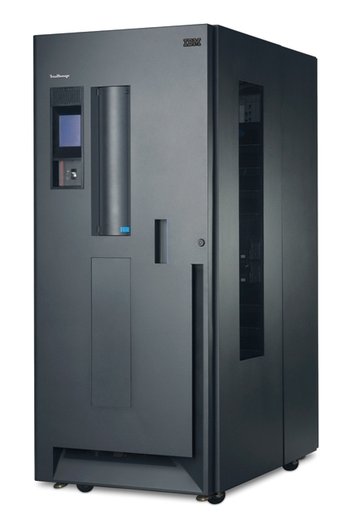 Going strong

3data owns and operates eight data centers across Moscow, and is building another three.
Its latest service, ArcTape, offers hierarchical storage management that automatically moves data between high-cost storage media – in this instance, hard drives - and low-cost storage media, in this instance tape.
Tape is slower than HDDs and has long access times – a cartridge is typically a part of a mechanized library, and has to be fetched by a robotic arm before it can be read – but it offers unmatched storage density, has a much lower cost per GB and can last more than 30 years.
ArcTape uses IBM Tape Library hardware, namely the massive TS3500 system, Fujitsu cartridges and IBM Spectrum Storage software, along with traditional hard drives that serve as a cache.
3data said that tape archives are frequently used in on-premises enterprise data centers, but a rare sight in commercial colocation facilities, especially in Russia. ArcTape enables colocation customers to take advantage of this type of storage, without large upfront costs.
Dmitry Alekseev, a spokesman for Fujitsu, added that tape presents the only energy-effective and cost-effective response to the ever-increasing data storage demands.
Earlier this year, IBM launched a tape drive that can write up to 15TB of uncompressed data onto a single cartridge. When using compression, a single roll of JD or JZ tape can store up to 45TB.