New Zealand's mobile operators have been hit by network outages as Cyclone Gabrielle causes widespread damage to the country.
The cyclone has caused damage to telecom towers in northern parts of New Zealand.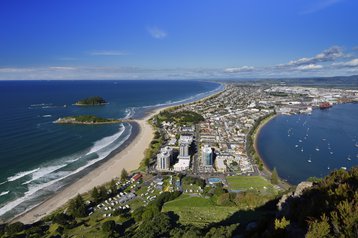 The country has been hit by winds of up to 140 km/h in the Northland region, with the New Zealand government discussing plans to potentially declare a national state of emergency for only the third time in the country's history.
So far, over 46,000 homes have lost power during the storm, with warnings that it could take a few days to restore the power grid due to unsafe conditions
Vodafone New Zealand has been experiencing network outages since Sunday (February 12), with customers in Far North, Auckland, Franklin, Kaipara, Rodney, and Whangarei districts suffering Internet problems today (February 13), noted New Zealand publication Stuff.
The company's CEO Jason Paris said on Twitter at 6:44 pm local time today that 70 of its cell sites are down in his most recent post on the site.
"70 sites down. 45 Northland, 9 Auckland, 4 Waikato & 12 in Thames-Coromandel. We have fixed some earlier outages, but other sites have lost power due to the cyclone. All teams deployed & working on remediation, with H&S [health and safety] of our customers & people our priority. Stay safe."
In an earlier tweet, he said that the operator had deployed generators to rural areas, but noted that access to these sites was tough.
Another operator, Spark, has also suffered from outages during the cyclone.
"We currently have a number of mobile sites which have lost mains power and battery reserves due to impacts from Cyclone Gabrielle. These sites are difficult to access with the current conditions. Our teams are doing everything possible to keep our customers connected during this time whilst ensuring the safety of our teams on the ground," said a statement on the operator's website.
New Zealand's third-largest operator, 2degrees, has also noted mobile Internet outages since the cyclone hit land, with a number of locations impacted.
Mobile operators in the US were hit by similar outages during Hurricane Ian, which hit Florida and South Carolina in October 2022, with AT&T, Verizon, and T-Mobile experiencing damaged mobile sites.