Mitsubishi Heavy Industries (MHI) has acquired US industrial power solutions provider Concentric.
The company has signed an agreement with OnPoint Group to acquire all outstanding membership interests of Concentric for an undisclosed amount.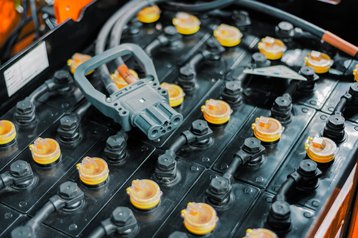 Founded in 2000 and headquartered in Texas, Concentric provides critical power systems for data centers, telecommunications, utilities, and commercial facilities – with a focus on battery solutions – as well as motive power solutions for electric forklifts, automated guided vehicles, and airline ground support equipment.
Hitoshi Kaguchi, SEVP at MHI, said: "We are delighted to add Concentric to our growing portfolio for Smart Infrastructure Solutions. Combining MHI's technology capabilities with an experienced national service provider immediately benefits facilities across North America, and provides us with a platform to serve the globe. All facilities from data centers to logistics and manufacturing factories must be able to maintain sustainable, uninterruptible power in order to remain competitive in the 21st century."
John Winter, COO at Concentric, added: "We have spent the last two decades building no-interruption power and equipment services for material handling and critical power customers across North America. Joining the MHI group accelerates Concentric's mission to bring sustainable, proactive power systems and maintenance to facility leaders nationwide. MHI's capabilities, including their cooling technologies and zero emission power generation systems, ensure our team is ready to serve their needs and achieve growth across the data center market."
OnPoint Group said the sale of Concentric would allow the parent company to focus on the critical facility services sector. The company offers maintenance services through the likes of Miner, TrueSource, and TFS.
Tom Cox, OnPoint Group CEO, said: "I am thrilled for the Concentric team – power is an evolving space and MHI is the perfect home to leverage the value Concentric has built creating a national footprint in forklift and critical power while supporting expansion into the data center market and other new power areas. We look forward to continuing to service our joint customers. I am also excited to enable our teams to invest their time and efforts on our core customers' needs connected to critical facility services."
Baird served as lead financial advisor to Concentric and OnPoint Group. White & Case LLP served as legal counsel to Concentric and OnPoint Group.
Concentric acquired Hawaiian firm Industrial Battery Solutions in April. In previous years it has acquired a number of battery and power firms including Industrial Power Products, All Battery Sales and Service, Weldex Sales, Texas Motive Solutions, Indy Power Grid, and Southern States Enterprises.