Microsoft is set to acquire professional networking site LinkedIn for $26.2 billion, 49.5 percent above its Friday market value.
The all-cash transaction will leave CEO Jeff Weiner in charge of the business, with Microsoft promising that the social network will retain its own brand and independence. The deal is still subject to shareholder and regulatory approval, but the market has already reacted, with LinkedIn's share price jumping 47 percent, and Microsoft's dropping four percent.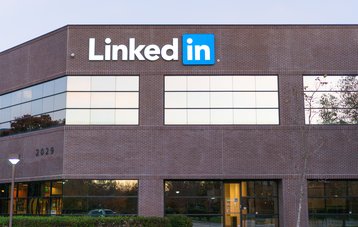 LinkedInfrastructure
In a letter to Microsoft staff, CEO Satya Nadella said: "This deal brings together the world's leading professional cloud with the world's leading professional network. I have been learning about LinkedIn for some time while also reflecting on how networks can truly differentiate cloud services."
The 433 million-user strong network only recently began heavily investing in its own data center infrastructure, opening its first international data center in Singapore two months ago. The company is also developing its own white-box networking kit, having recently announced a network switch codenamed 'the pigeon'.
It is unclear what Microsoft plans to do with LinkedIn's data centers, but in a slide detailing its biggest ever acquisition, the company said that LinkedIn will gain "access to Microsoft's scaled cloud infrastructure and technology stack."
In 2012, Microsoft acquired enterprise social networking service Yammer for $1.2 billion, and began to integrate it into Office 365.
Two years later CEO David Sacks left the company and the Yammer Developer Network was shut down, with the Realtime API no longer documented due to "low usage." And earlier this year, the company laid off some of its last remaining Customer Success Managers, according to a report from CMSWire.