Microsoft is expanding the scope of its Azure Government cloud service, creating an extension for all branches of the US military, defense agencies and contractors outside of the Department of Defense.
When it is launched (at a date as of yet unspecified), members of the US Defense community will have access to the DoD Impact Level 5 Provisional Authorization-cleared Azure Government Cloud.
For this purpose, the company has launched a dedicated subdivision: Azure Government Secret. The service will operate in a geographically independent environment, in six interconnected facilities dotted around the United States.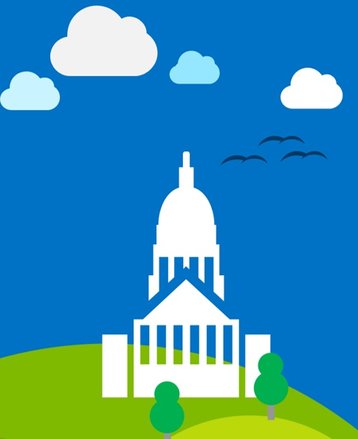 Classified cloud
As outlined in a blog post by Azure's head of global infrastructure, Tom Keane, the service will be made available to US agencies and contractors dealing with confidential information, providing them with "cognitive capabilities, artificial intelligence and predictive analytics."
The government cloud service is also due for an upgrade, which will include access to support for Blockchain applications, to automate the process of deploying these across multiple organizations. It will introduce the Azure Security Center service, a hybrid cloud security system for monitoring, automating compliance policy applications and deterring attacks on government systems. 
The updated version of the government cloud service will add high-performance capabilities with new H-series VMs, expected to be introduced at the end of the year. As of today, it can also run Citrix VDI servers and Windows 10 desktops on cloud management platform Citrix Cloud. 
Azure's original government cloud secret service was rolled out in 2014, and currently caters for 7,000 federal, state and local customers with ties to the DoD.
Competition is rife for government contracts at a time of federal data center consolidation, and Microsoft isn't alone in having its own isolated cloud infrastructure: AWS launched its GovCloud service in 2011, and recently built its second dedicated data center, on the East coast of the United States.