Microsoft has launched the Canadian region as part of its Azure public cloud service, by welcoming the first customers across new data centers located in Toronto and Quebec City.
The announcement marks the first time the company has offered commercial cloud services from facilities located on Canadian soil.
"For banks, governments and others who need to know exactly where their data sits, this represents a major leap forward in their ability to fully harness the power of the cloud," said Microsoft Canada president Janet Kennedy.
Microsoft plans to launch the Canadian flavor of Azure into general availability in the second quarter of the year, followed by Office 365 and Dynamics CRM Online.
Crossing the border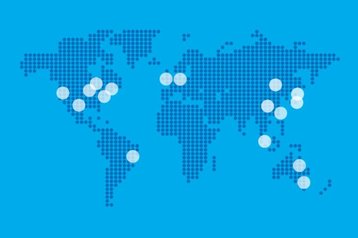 According to IDC, total public cloud spend in Canada is projected to grow by 45 percent in a year, to $2.5 billion by 2016. Adoption in the public sector is expected to be especially rapid, outpacing the overall Canadian IaaS market with a 48 percent growth rate through 2019.
Microsoft previously served more than 80,000 Canadian businesses out of its data centers in the US, however it was unable to attract organizations that had to comply with legal provisions for data residency – for example in the healthcare sector. The new facilities are meant to address any privacy and security concerns such customers might have.
"These investments reflect Microsoft's ongoing commitment to expanding cloud services and supporting the growth of innovation for Canada's technology future," said Kennedy.
"Our new local services will accelerate the potential of Canadian industries, public sector organizations, and entrepreneurs by opening opportunities to innovate, compete, and grow using the power of the cloud."
Azure public cloud is now available in 22 regions around the world, and more are coming. The latest crop of data centers – including those launched earlier this month under the banner of Azure Deutschland and managed by Deutsche Telecom - are part of a $15 billion investment in infrastructure that is meant to create a total of six new cloud regions.