Microsoft and Facebook, along with Google/Alphabet and Amazon, are among the 60 companies backing a group which aims to add 60GW of renewable power capacity to the US grid by 2025.
The Renewable Energy Buyers Alliance (REBA) aims to help energy buyers and energy providers to strike deals which fund renewable capacity. It's been set up by four environmental non-profit bodies, who bring with them some 60 large corporations, including Alphabet, Google's parent, and Amazon, Facebook and Microsoft. REBA's published goals include increasing the amount of renewable energy used by data centers, in order to move towards a 100 percent renewable Internet.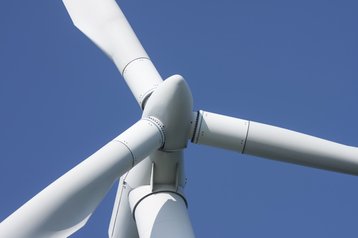 Combined efforts
According to the Financial Times, two-thirds of the top 100 US companies have sustainability goals, but only 12 of them have actually signed deals to buy wind and solar power. Part of the problem is a "fractured and difficult" market, says REBA, in which legislation within different states makes it hard to source power freely. The group aims to lobby policy-makers, get more customers on board, and help to aggregate corporate purchasing, while assisting the renewable sector to build ecosystems and scale to meet the demand.
The four founding bodies include BSR (Business for Social Responsibility), whose  Future of Internet Power project wants to move towards an Internet entirely powered by renewable energy. Other founders include the Rocky Mountain Institute, whose Business Renewables Center streamlines power purchase deals, and the World Resources Institute which articulates the demand in its Renewable Energy Buyers' Principles. The World Wildlife Fund is the final founder.
"We're proud to be part of the REBA network and the movement to accelerate the transition to renewable energy," said Brian Janous, director of energy strategy at Microsoft. "We are committed not only to increasing our purchase of green power, but also to working with new partners to bring even more renewable energy onto the grid where we do business."
"We need to develop more new sources of renewable energy, and we need to make it easier for companies of all kinds to use renewable energy," said Bill Weihl, director of sustainability at Facebook. "We know from our experience with initiatives like the Open Compute Project that openness and collaboration help everyone move faster, and we're excited to work with the other founding members of REBA to help green the grid. Together we will all have a much greater impact."
Michael Polsky, CEO of renewable provider Invenergy, suggested the group may be pushing at an open door, saying that wind and solar are now "extremely competitive".
However, funding and expansion has recently been an issue, made obvious by the Chapter 11 bankruptcy of renewable energy developer SunEdison earlier this year.