Microsoft has bought carbon removal credits from direct air capture company Heirloom Carbon, a startup it has already invested in as part of its efforts to become a carbon-neutral company
The initial deal will see Microsoft purchase an undisclosed number of credits for delivery by 2025, with potential to pursue future purchases as Heirloom's technology rolls out. The company told DCD it was not disclosing how many credits were bought.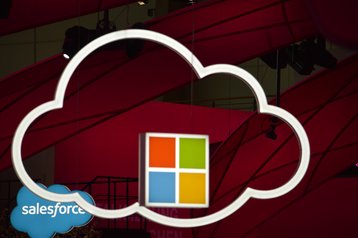 "Our deal with Heirloom is an important part of Microsoft's commitment to permanent, durable carbon removal," said Rafael Broze, carbon removal program manager at Microsoft.
"The purchase of carbon removal credits will be an important catalyst to the growth and development of the Direct Air Capture industry."
Microsoft invested in the company through its Climate Innovation Fund in March, as part of a $53 million series A round that included Carbon Direct Capital Management, Ahren Innovation Capital, and Breakthrough Energy Ventures.
The company says it enhances natural processes to help minerals absorb CO2 from ambient air in days rather than years. In a research paper, some of the company's founders detailed a land-based enhanced weathering cycle utilizing magnesite (MgCO3) feedstock to repeatedly capture CO2 from the atmosphere.
In this process, MgCO3 is calcined, producing caustic magnesia (MgO) and high-purity CO2. This MgO is spread over land to carbonate for a year by reacting with atmospheric CO2. The carbonate minerals are then recollected and re-calcined.
It says that once it reaches scale it hopes to be able to remove a ton of carbon for $50 a ton, but currently is a lot more expensive - an early deal with Stripe saw it agree to remove nearly 250 tons at $2,054 per ton.
Last month, Microsoft partnered with Climeworks to remove 10,000 tons of carbon over a decade. That company uses chemicals to extract carbon from the air, dissolving it into water and injecting it into basaltic rock 1,000m underground.
The International Energy Agency estimates that in 2021 alone, just energy-related carbon dioxide emissions hit 36.3 billion tonnes - so the current scale of projects like Climeworks and Heirloom do little to change our current dangerous trajectory.
But the companies argue that investing in small projects now will allow them to build much larger ones in the future. Climeworks has set the ambitious goal of multi-megaton capacity by 2030, and gigaton capacity by 2050.
As for Heirloom, plans to remove one billion tons of carbon dioxide by 2035.
If both manage to hit their goal - a large 'if,' at that - it would still not be enough to avoid the worst of climate change, unless it is coupled with aggressive carbon reduction efforts.
Critics of carbon capture worry that it is used by some as a distraction from emissions reduction efforts, a way for fossil fuel companies to pretend they are less harmful, and requires betting the future of humanity of technology that may not be developed in time.
But the UN's climate panel has found that removing billions of tons of carbon dioxide was now essential, if global temperature rises are to be kept below two degrees - and that's in addition to the greenhouse gas emission reduction efforts.