A former senior director at Microsoft has accused the company of paying illegal bribes to win business deals in the Middle East and Africa.
Yasser Elabd, who worked at Microsoft for 20 years, says that the company is aware of what is happening, but looks the other way. He added that he was retaliated against by the company for raising concerns, and fired in 2018.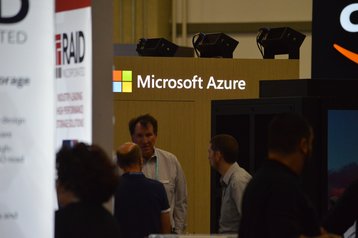 In a post published on whistleblowing platform Lioness, Elabd claims he challenged a suspicious $40,000 payment to win a sale in Africa, "but to my surprise, [the legal and HR teams] did not look deeper into the Microsoft employees who were orchestrating the fake deal."
Elabd said that he was then iced out and eventually lost his job. "even though I was one of the highest performers on the team."
Two years after he was fired, a former colleague based in Saudi Arabia forwarded emails and documentation including an audit of several partners conducted by PricewaterhouseCoopers.
This, Elabd claims, painted a picture of widespread corruption where "a Microsoft executive or salesperson would propose a side agreement with the partner and the decision maker at the entity making the purchase."
Elabd explained: "This decision maker on the customer side would send an email to Microsoft requesting a discount, which would be granted, but the end customer would pay the full fee anyway. The amount of the discount would then be distributed among the parties in cahoots: the Microsoft employee(s) involved in the scheme, the partner, and the decision maker at the purchasing entity—often a government official."
He estimates that "a minimum of $200 million each year" goes to Microsoft employees, partners, and government employees, with 60-70 percent of the company's salespeople and managers in the Middle East, Africa, and parts of Europe receiving these payments.
Elabd claimed that he gave the information to the SEC and the Department of Justice three times, but they declined to take up the case.
In 2019, Microsoft paid $8.7m in criminal penalties to resolve bribery charges related to business practices in Hungary. It also paid the SEC $24m that year to settle charges that it violated the Foreign Corrupt Practices Act (FCPA) through subsidiaries in Hungary, Thailand, Saudi Arabia, and Turkey, and criminal charges related to conduct in Hungary.