Memory specialist Micron has launched a range of SSDs that includes a monster 8TB device - the highest capacity SATA-enabled solid state drive on the market.
The Micron 5100 Enterprise SSD range includes traditional 2.5-inch form-factor drives and smaller M2 units – although capacities for M2 are limited to 2TB.
The drives feature Micron's new FlexPro firmware architecture that unifies design elements across all of the company's SSDs and enables IT managers to easily tweak specific features like security, endurance and data layout.
All-flash ahoy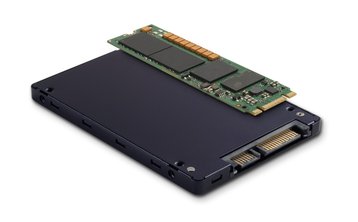 Micron 5100 Enterprise SSD range was built with 3D NAND, enabling the company to squeeze up to 8TB of flash into a traditional 2.5-inch enclosure – twice the amount of the nearest competitor.
The range consists of three different types of drives: Micron 5100 ECO has been optimized for read intensive workloads, to help cloud providers store and deliver online content like photos and videos. It is the only drive to reach 8TB, at the expense of write endurance.

Micron 5100 PRO was designed for database and transaction processing, offering minimal latency but topping out at 4TB. It promises up to 540 MB/s read performance and up to 520 MB/s write performance.
Micron 5100 MAX is intended for the most demanding use cases, where both endurance and speed are paramount, resulting in capacity limit of just 2TB. At the same time the drive promises consistent, steady state random writes at 74,000 IOPS.
"Micron is uniquely positioned to help IT embrace modernization and agility, and leading enterprise and cloud data centers look to Micron for breadth and depth in solid state storage solutions to tame a diverse digital universe," said Darren Thomas, vice president of storage at Micron.
"Our Micron 5100 Series SATA SSDs featuring FlexPro architecture offer a seamless migration path with enterprise class reliability and proven ROI, ensuring flexibility, continuity and agility for data management today and tomorrow."