Social network firm Meta has confirmed it is behind a new data center project in Minneapolis, Minnesota.
A filing with the Minnesota Public Utilities Commission published late last week confirmed Meta was behind a $700 million data center project in the Minneapolis area.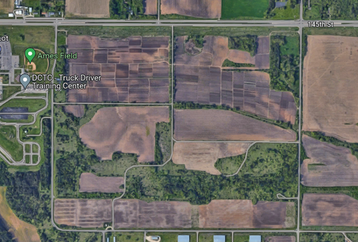 "Amber Kestral, LLC, is submitting this letter to identify that its parent company is Meta Platforms, Inc. Amber Kestral greatly appreciates the Minnesota Public Utilities Commission's patience in allowing its parent to remain confidential over the past year," the company said in a letter.
"Now that a potential site has been identified and the land rights are up for approval by the University of Minnesota's Board of Regents at its meeting on September 7, 2023, Amber Kestral believes it is an appropriate time to reveal that it is a wholly owned subsidiary of Meta Platforms," the company continued.
In November 2022, Xcel Energy said it was working with an unnamed Fortune 100 company for an 'enterprise data center' project. At the time, the energy firm said the 'Amber Kestral' project was expected to achieve an initial load of at least 10MW and grow to exceed 75MW by the end of its first 10 years in service.
While one of the potential locations was near the Sherburne County Generating Station in Becker, to the north of Minneapolis, Xcel said the unnamed company was also evaluating other potential locations for the data center. It seems Meta has chosen a different site for its campus.
According to a University of Minnesota board agenda for this week, Meta is looking to acquire 280 acres of UMore Park property next to Dakota County Technical College for $40 million. The board will vote on the deal this week.
The land in Rosemount is bordered by County Road 42 to the north, the Dakota County Technical College campus directly to the west, and Blaine Avenue is the site's eastern boundary.
The board notes the property is undeveloped and has been recently re-zoned from Agricultural use to Business Park Planned Unit Development by the City of Rosemount.
The buyer for the property is Jimnist LLC, a Delaware limited liability company owned by Meta. Closing is scheduled to occur on or before January 29, 2024.
Jimnist will be "solely responsible" for the cost of all infrastructure and utilities on the site, aside from the cost of relocating the University's water line that crosses the southwest corner of the property.
The 4,772-acre UMore Park property is a former munitions plant. The campus plan for the park was known as "Project Bigfoot" by the Rosemount Planning Commission and could see five single-story buildings developed, two of which will be "main buildings." Xcel will develop a substation on the site.