MEF, the standards body for the adoption of carrier Ethernet, has announced two new initiatives that will focus on open source software and open specification hardware for MEF-defined services.
MEF is also working actively with open source groups such as ONOS, which is updating its Central Office Re-Architected as a Data Center (CORD) project to include delivery of enterprise services, including carrier Ethernet.
Open Lifecycle Service Orchestration (OpenLSO) is an orchestration system that enables implementation of open source solutions and interfaces that adhere to the MEF specification. OpenLSO will focus on code for core LSO functions, as well as open standard APIs for traditional and emerging SDN & NFV network infrastructures, such as those described in Open Connectivity Services (OpenCS) reference implementations.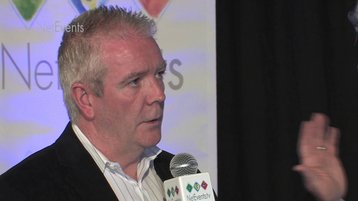 Behind the scenes
At a briefing with DatacenterDynamics at NetEvents in Rome, Kevin Vachon, COO at MEF, said: "Our certification work is progressing well and we are now starting to build specifications for IP services for the first time. The industry likes the framework which we have built for Ethernet services and it likes the manageability of the services. That doesn't work in the IP world.
"If we can bring forward LSO as a services orchestration strategy it would make sense from an operator's perspective that you would use the same architecture and strategy to orchestrate layer two as well as layer three strategies. We have been doing the 'not-so-sexy' behind the scenes work to build operational and standardized processes for the wholesalers."
Vachon added: "The MEF board will, in the next few weeks, agree and publish its Lifecycle Service Orchestration reference architecture and framework, a benchmark in our LSO work. This has been a major project for the organization. And it is working more actively with open source groups such as ONOS, the open source SDN networking operating system for service provider networks."
As enterprises need more visibility into connections linking them to the cloud, telecom network operators cannot afford to ossify into organisations which just provide the big fat pipes leading to the public infrastructure. That's the reason why the work of MEF is becoming more visible. The organization has been built on the premise that enterprises need to use carrier Ethernet for their cloud connections but need it to be more flexible and they need it to be faster. This is why MEF is building its 'third network' to define Layer 3 IP delivered over a single provider network or over multiple but connected networks (see below for an explanation of the Third Network).
Erin Dunne, director of Research Services at Vertical Systems Group said: "Operators worldwide are actively integrating SDN and NFV into their networks in order to support advanced capabilities like dynamic Ethernet connectivity that are not possible to deliver using legacy service infrastructures. The MEF's initiatives combining CE 2.0 as a foundation, LSO, plus open source provide operators with an essential standardized framework to help drive the industry transition towards more flexible network services."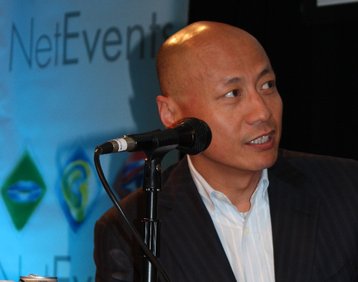 The Third Network explained
The Third Network vision is founded on Network-as-a-Service (NaaS) principles. Third Network elements include service orchestration functions, application programming interfaces (APIs), a protocol-independent NaaS information model and service definitions, all of which, MEF says, support agile and orchestrated Network-as-a-Service between physical and virtual endpoints.
Today's businesses are served by two types of modern data networks. The first type includes private and Virtual Private Networks (VPNs) based on Carrier Etherenet 2.0 which use technologies such as Ethernet, multiprotocol label switching (MPLS) and optical transport networks (OTN), delivering services with better performance but taking days if not months to initiate across network operator domains. The second type includes the Internet, delivering on-demand, ubiquitous services but leaving users to deal with security and performance issues.
"We believe that the world needs a new network that builds upon the strengths of both the Internet and CE 2.0 and enhances them with intra and inter-operator lifecycle service orchestration," said Nan Chen, executive vice chairman of the MEF. "Combining the availability and agility of the Internet with the assurance in performance and security of CE 2.0 will allow us to create a network so flexible and robust that the network itself can be delivered as a customized virtual service – opening up unlimited possibilities for new business models and market growth."