Malaysia's six main mobile network operators have reportedly agreed to take up equity stakes in a state-controlled 5G single wholesale network run by Digital Nasional Berhad (DNB).
According to the Malay Mail, the six operators have until the end of August to agree and finalize the terms.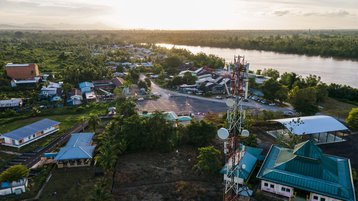 The local publication also claims that Maxis and U Mobile were the last to agree to the terms, which will see the rollout of 5G services across the country.
Along with the other four operators - Telekom Malaysia, YTL Communications, Celcom Axiata, and DiGi - companies have been skeptical about the proposals for a single 5G network.
For its part, the Digital National Berhad was established in March last year to speed up deployment of 5G infrastructure and will offer 5G as a wholesale network to the network carriers. DNB is a special-purpose vehicle company currently owned by the Ministry of Finance Malaysia.
All six operators have been offered a combined 70 percent stake in DNB, with this figure dependent on all six agreeing to the terms by August 31.