The government of Malawi has launched a national data center in Blantyre.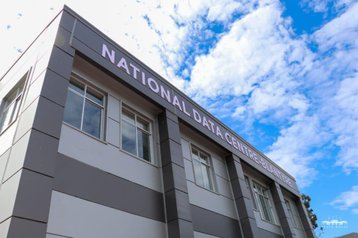 "We have launched the country's first ever National Data Centre, a digital infrastructure that raises our stakes in delivering data-driven, seamless and timely service to you fellow citizens," said Malawian President Lazarus Chakwera.
The new Huawei-built facility will host all government-wide systems. Specifications of the data center were not shared.
"This integrated infrastructure will allow interoperability between government systems, third party and private systems. Interlinkages with the private sector will be enhanced," said Chakwera.
Huawei Southern Africa Region President, Leo Chen, said: "Malawi places ICT as an enabler for economic growth as highlighted in the Malawi 2063 (MW2063), that the country "shall have robust ICT infrastructure with cross country coverage of reliable and affordable services fostering technological adoption and digital access."
The National Data Centre is an initiative under the Malawi National Fibre Backbone Project whose phase one was initiated in 2017 to construct 36 sites and 1,386km of aerial optical cables to cover major cities in the country.
Named after the town in Scotland, Blantyre is Malawi's second city, located in the south of the country.