Australian telecommunications provider Macquarie Telecom (MacTel) is building another data center in Sydney, which it hopes to bring online next year.
The first data hall in Intellicentre 3 (IC3) will offer up to 16MW of power capacity, more than doubling MacTel's current Sydney capacity of 10MW, and allowing for future expansion of up to 17MW. It will be built to meet Tier III standards and is expected to offer a PUE of 1.28.
Funding isn't an issue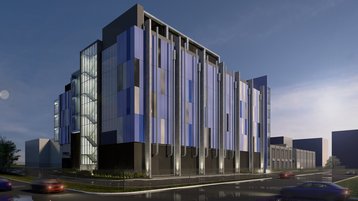 With the project involving capital investment of up to AU$80 million (US$59.39m), MacTel's costs will be partially offset by Keppel DC REIT, which will contribute between AU$26 million (US$19.3m) and AU$32 million. The remainder will be covered by a debt facility taken out by Macquarie, due for reimbursement in late 2019.
The Keppel Corp subsidiary has agreed to a 20-year lease on the data center, and will have a joint say in any planned expansions.
Though it was not sure whether it would build or buy a data center, MacTel announced plans to launch another facility last year, with an expansion of its IC2 campus still underway. The company has grown its data center footprint rapidly to keep up with the demand for hosting and cloud services in Australia.