Macquarie Data Centres (Macquarie DC) has broken ground for its third data center in Sydney, Australia.
Macquarie DC is part of the Macquarie Telecom Group, an Australian managed hosting and telecommunications company listed on the Australian Securities Exchange (ASX).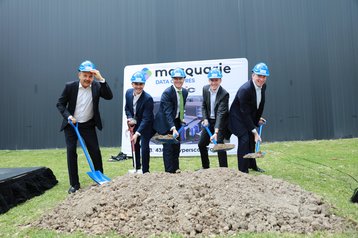 Campus expansion
Intellicentre 3 (IC3) East, s announced last year, is an expansion of the existing Macquarie Park Data Centre Campus, in the Macquarie Park Innovation District within the Sydney North Zone. It is due to be completed in the second half of 2020 and will cost A$80 million (US$55 million).
IC3 East will offer up to 16MW of power capacity, so at a stroke, it will more than double the campus's total capacity, currently at 10MW. Another data center, IC3 West, is slated to be developed as part of Phase 2 that will add another 17MW for a total power capacity of 43MW campus wide.
The lag between the initial announcement and this week's groundbreaking stemmed from a delay in planning and approval, according to an update(pdf) filed with the ASX in June.
Macquarie DC says IC3 is designed for hyperscalers, software-as-a-service (SaaS) providers and global enterprises. It cited figures from analyst firm IDC that showed public cloud services in Australia expanding by more than 30 percent to A$4 billion (US$2.75 billion) in 2018, with SaaS accounting for two-thirds of spend.
"This facility will leverage our experience, industry-leading customer service and security credentials – which are already trusted by 42 per cent of Australian Federal Government agencies," said David Hirst, the group executive of Macquarie DC.
"Sovereignty, cyber security and compliance standards are more vital than ever to protect the data and infrastructure of businesses in Australia. Our 18-year data centre experience and security posture make IC3 an ideal inroad for US and other multinational companies to enter the thriving Australian market."