Lunar Digital has signed a 15-year lease with Capitaland Ascendas REIT to occupy the Reynolds House data center in Manchester, UK.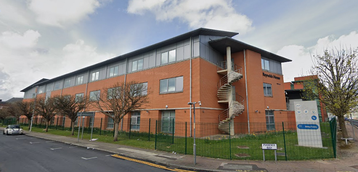 The company's intent to take over Reynold House in the Manchester Technopark was first announced in February 2023, just over a year after Equinix began making moves to exit. The facility comprises two data centers previously used by Equinix, with a combined capacity of 3MW.
The two data center buildings, now known as Lunar1 and Lunar2, offer Tier II and Tier III colocation options with more than 20 carriers, including the Lunar Connect network. Lunar Digital is intending to invest an unspecified amount in modernizing the facility in the coming years, though said the figure will reach seven figures. This will be used to improve its energy efficiency and compute capacity.
Additionally, the company has installed its Lunar Cloud platform at the facility - a multi-tenanted cloud solution for companies across Manchester.
Lunar Digital CEO Rob Garbutt said: "We are delighted to have this opportunity to invest in the region we call home. Modernizing the data centers in Manchester, and installing Lunar Cloud, will help local businesses run more smoothly and efficiently, and promote growth in the North West."
The Reynolds House facility was opened in 2006 by local firm Internet Facilitators, before the company was acquired by MSP Attenda in 2007 and then again by Telecity in July 2010; Equinix bought Telecity and took over the data center in 2015. Equinix announced it was exiting what was previously known as MA2 in late 2021. The company said the facility would close in June 2023 at the end of the current lease as the site no longer met its evaluation criteria.
Part of the Lunar Group and founded last year, Lunar Digital has increased its IT footprint to over 35,000 sq ft in Manchester across three facilities. Lunar4 is located in Gaupner, Luster Municipality, Norway, and offers 15MVA of capacity.