LinkedIn will share innovations towards programmable data centers at DCD>Middle East. Principal architect Shawn Zandi will show the Project Altair massively scalable fabric being built within LinkedIn, and will also reveal a new industry standard effort for data centers called OpenFabric.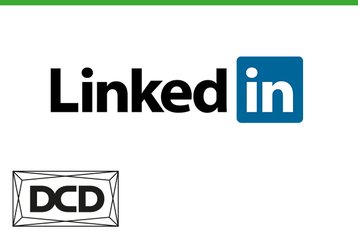 Ahead of speaking at the event, Zandi stated "LinkedIn's infrastructure needs to seamlessly handle petabytes of data on a daily basis. The OpenFabric project was born out of the need to support our distributed applications, where we needed a highly-responsive distributed networking infrastructure that could be scaled and would grow horizontally without changing the fundamental architecture, or interrupting the core of the network"
"Project Altair, a massively scalable data center fabric, addresses the networking limitations we experienced, and I am excited to share details on our approach to a scalable network architecture with the audience in Dubai," adds Zandi.
LinkedIn's need for scale is shared by many modern organisations who are looking to transform into fully fledged digital businesses. Adopting hyperscale data center infrastructure architectures is becoming increasingly attractive to enterprise IT executives on a global level, including in the Middle East.
"Middle East IT leaders are looking for innovative approaches which can can help them accelerate their digital transformation journey in order to meet the digital demands of tomorrow,"  says George Rockett, CEO & co-founder of DCD.  
DCD>Middle East will connect senior IT executives from leading enterprise organisations, telcos, cloud and IT service providers including AT&T, Wall Street Exchange Dubai, Alibaba, Nissan, Bosch, Huawei and many more.
"Digital transformation holds a wealth of opportunities for organisations in the Middle East and IT leaders are betting big on tech innovations that can optimizse digital infrastructure for cloud, big data and mobile applications. It is an exciting time for the region's digital infrastructure community and we are looking forward to bringing together international and regional digital infrastructure leaders in Dubai this May," adds Rockett.
Catch Shawn Zandi live at DCD>Middle East on 9 May, register today