American electrical equipment manufacturer Leviton has completed integration of British cabling and network infrastructure specialist Brand-Rex into its business.
Leviton acquired Brand-Rex in 2015 and initially ran it as a subsidiary of its Network Solutions division. Now, the two companies have been merged and all Brand-Rex products (with one exception) have been integrated into the Leviton portfolio under new branding to provide "a more seamless message and experience."
"Both Leviton and Brand-Rex are recognized leaders in fiber and copper network infrastructure, and now we are one business and one brand with global capabilities," said Ross Goldman, executive vice president and general manager of Leviton Network Solutions.
Rebranding Brand-Rex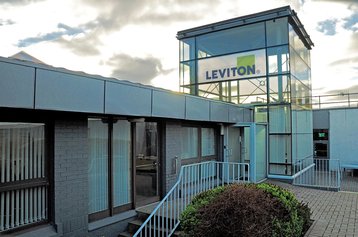 Brand-Rex is maker of wiring, structured cabling and optical systems for data centers and telecommunications facilities established in 1972. The company operates in Europe, the Middle East and Asia, and runs manufacturing facilities in Leigh, England, and Glenrothes, Scotland.
Leviton is the largest privately held manufacturer of electrical wiring products in North America. It makes a wide variety of lighting, networking and power distribution equipment for both commercial and residential properties.
The addition of Brand-Rex product range enables the company to considerably increase its presence in the lucrative data center infrastructure market.
"Over the past two years under Leviton, Brand-Rex accelerated its pace of innovation and made significant investments, and now as Leviton we manufacture a complete range of end-to-end systems." said Ian Wilkie, managing director for Europe at Leviton Network Solutions. "The website, product documentation and packaging will change as we continue to progress as part of Leviton."
"As an example of the investments mentioned above, in late 2017, Leviton opened a new Data Centre Factory at its Network Solutions European headquarters in Glenrothes, Scotland that makes custom configurable pre-terminated cables and cassettes. These solutions combine US-made connectivity with UK-made cables, giving data center managers throughout Europe, the Middle East, and Asia customized cabling solutions with rapid delivery service".
The only part of the business to retain the Brand-Rex name going forward is the family of high performance specialty wire products made in the UK for military, rail, automotive, and aerospace applications.