American networking and infrastructure giant Level 3 has opened its third data center in Colombia.
The new facility in Santiago de Cali is part of the 'Premier Elite' range, which means it meets the highest standards of redundancy and security.
Level 3 already runs two Premier Elite data centers in Bogota, the capital of Colombia.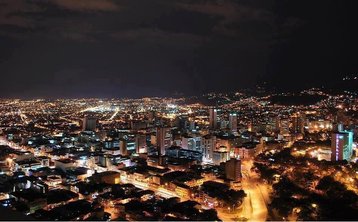 Building a local hub

Level 3 is a global communications provider headquartered in Colorado. It operates major fiber optic networks, including submarine cables, and offers core transport, IP, voice, video streaming and content delivery services to ISPs across the Americas, Europe and Asia.
To support its operations, the company and its partners run a network of more than 350 data centers, 17 of them in Latin America.
The company's latest facility has opened in Cali, a city of two million people in the west of Colombia, near the Pacific coast.
The location wasn't chosen at random: in 2015, Level 3 already built a subsea cable landing station in Cali. At the time, the company said the new landing station would establish the city as a development hub for the region that would enjoy direct international connectivity to data centers in New York, Los Angeles, Mexico City, Santiago de Chile, Buenos Aires and São Paulo.
The new facility will enable local customers in Valle del Cauca access Level 3's Cloud Connect Solutions that offer private network access to 20 public cloud providers.
"We decided to add this data center in Cali because it is the main urban and economic engine for Southwest Colombia," explained Felipe Gómez Jaramillo, director for Data Center and Security at Level 3 Colombia.
"Level 3's fiber optic cable runs undersea for 300 kilometers to the seaport city of Buenaventura on Colombia's Pacific coast and then 154 kilometers over land to the city of Cali making Valle del Cauca an important city for a data center."