LeaseWeb, one of the world's largest hosting providers, has become a Platinum Level sponsor of the Apache Software Foundation, the non-profit organization responsible for such important software technologies as the HTTP Server, Tomcat, Cassandra, Hadoop and Spark.
Instead of paying in $100,000 annually into the organization's coffers - as required for the Platinum Level sponsorship - LeaseWeb will give the ASF access to its infrastructure in the US and the Netherlands.
"Through our network of data centers, hosted servers and cloud infrastructure we provide the maximum uptime to keep the ASF development community happy round the clock," said Robert van der Meulen, manager for cloud business at LeaseWeb.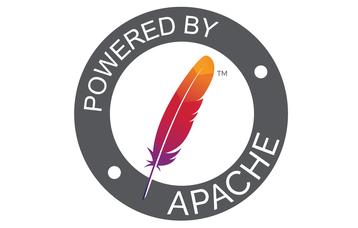 Mutual benefit
LeaseWeb offers hosting, cloud and content delivery network services through a network of 17 data centers across Europe, North America and Asia. In total, it manages more than 65,000 physical servers and runs a network with capacity of 5.5 Tbps.
The company directly benefits from the open source projects developed by the ASF, as its public cloud infrastructure is based on Apache CloudStack.
According to the terms of the deal, LeaseWeb will support the development of more than 300 existing ASF projects and promote the rigorous approach to open source development known as the Apache Way.
"The Platinum Sponsorship also allows us to learn from some of the top names in the IT community," added Van der Meulen. "We fully support the work of the open source development community and by providing our resources, we aim to keep their efforts alive."
For an organization of its size and importance, the ASF is surprisingly cost-efficient: for example its entire annual budget for 2015 stood at $1 million, most of it coming through corporate sponsors. The rest of the donations are contributed as infrastructure and physical resources – the Foundation even has a scheme that accepts donations in the shape of used cars, trucks or boats.
Other Platinum Level ASF sponsors include Cloudera, Facebook, Google, Microsoft, Pivotal, and Yahoo.
"We appreciate LeaseWeb's support and welcome them to the ASF Sponsorship program," said David Nalley, Vice President of ASF Infrastructure. "Their generous contribution will allow us to reduce some of our outlay on hardware and cloud services in the future."