A new fund from Italian asset management firm Kryalos SGR has acquired a data center and office property in Milan, Italy.
The Lamber real estate Alternative Investment Fund (FIA) has acquired a 23,600 square meter (254,000 sq ft) property in the city's Lorenteggio district from AXA IM Alts for an undisclosed amount. According to React News, the transaction was valued at around €20 million ($23.78 million).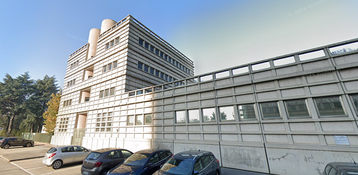 The property, across numbers 32, 34, 36, and 38 on via Kuliscioff, includes two main buildings including several floors of offices and a 2.2MW data center. Built between 1984 and 1988, the site is entirely leased to a "leading telecommunications company" operating in Italy; Vodafone Omnitel/Vodafone Italia has been previously registered at the address.
"The development of the digital economy and big data processing technologies, cloud computing, etc., is fueling the demand for data centers, a niche and strongly specialized for which strong growth is expected," said Paolo Bottelli, chief executive officer of Kryalos SGR. "This is a unique investment opportunity for investors looking for an asset class with solid fundamentals and attractive returns, especially for major locations, just like in this case. "
The Lamber fund was established in July 2021, is subscribed by professional investors attributable to foreign funds managed by Hayfin Capital Management LLP.
JLL and CBRE assisted with the sale, with Luca Bernardis, head of office investment properties at CBRE Italy saying the deal confirms the "constant interest" in the Milanese real estate market.