Kooba Kenya Ltd is making its data center debut with the announcement it has started building a carrier-neutral facility in Mombasa. called Kooba Africa.
The new facility, which will be operational in Q2 2016, is being built on a half-acre site on Mombasa Island, and will be the first carrier hotel in Mombasa, according to Kooba CEO Richard Bell. The site will be positioned and provisioned to handle the demands of international Internet Service Providers (ISPs) and content providers need in Kenya, in a well-connected Tier III+ facility.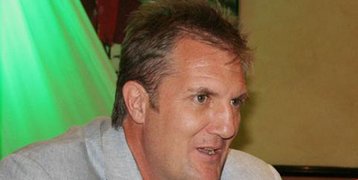 Carrier neutral
Talking to telco web site balancingactAfrica Bell said: "If a content company puts its data in a carrier-controlled facility, then potentially, it is no longer carrier-neutral. Historically, the only people who have been able to raise sufficient capital to build a Data Centre have been carriers. Kooba Africa will be investing $30m to build this state-of-the-art facility."
The data center will open in Q1 2016: "It will connect to the IXP in Nairobi so content will be easily accessible". In Q2 2016 it will develop a campus with a data center outside Nairobi. 
The Mombasa facility, which will be built in three phases of up to 1500 sq mtrs with 6MW of power. The first phase will be 500 sq mtrs with 2MW of power. There are two separate 33 kW lines from two different power stations. Kooba owns its own sub-station. It has all the generators and UPSs it will need. In order to get the data centers moving, Bell had to start in Mombasa where the cables land. Eventually he anticipates greater demand from local users in Greater Nairobi.