Singapore-based real estate firm Kingsland Development is opening a data center in Jurong, in the West of Singapore, adjacent to the Singapore Data Center Park.
Kingsland Data Center, a subsidiary of Kingsland Development, will run a fully customized turnkey data center space, in a purpose built five story bulding which measures 208,000 sq ft (19,000 sq m) and offers more than 80,000 sq ft (7000 sq m) of IT white space.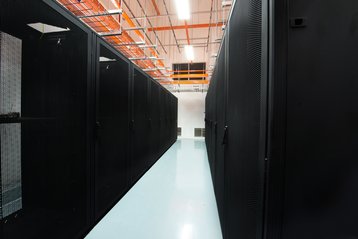 Multi-tier design
According to Kingsland, the building sports a unique multi-tier design that allows it to deliver either Tier 2, 3 or 3+ mechanical and electrical infrastructure based on a client's requirement. They can choose and decide on various levels of redundancy based on their specific needs, gaining capex and opex savings by not paying for capabilities that they do not require.
This dovetails with the company's build and operate model for its data center, in which it takes sole ownership by being the custodian of the construction of its data center building, its operation, and critical facility management of the wholesale facility.
Within its walls, the data center has 30MVA of redundant power supported by two diverse sub-stations, and is backed by generators on an N+1 configuration. All infrastructure services within the data center has dual redundant routes serving each floor for concurrent maintainability, and is also equipped with N+2 Chilled water systems with the option for additional systems for 2N cooling.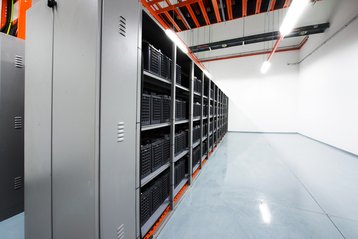 According to Kingsland, its first data center is a secured-by-design facility that was built in accordance to various guidelines including the Monetary Authority of Singapore (MAS) Threat Vulnerability Risk Assessment (TVRA) requirements. The MAS guidelines were published in 2013, and though not mandatory at this point, is often an important consideration for financial institutions in Singapore evaluating a new deployment.
Kingsland's site overlooks a plot of land earmarked as the Singapore Data Center Park (DCP), run as a joint initiative between the Infocomm Development Authority of Singapore (IDA), Singapore Economic Development Board (EDB) and JTC. The first plot of land in the park was awarded to Telin Singapore, which will build its Telin-3 data center there, due to be ready by Q3 of 2016.