Integrated property services company Styles&Wood has picked up British data center designer and operator Keysource for up to £9.5 million ($12.3m).
The deal includes an initial consideration of £2m in cash and shares with an additional payment of £2.5m to reflect any excess working capital, then there will be a possible further deferred consideration of up to £5m - subject to certain financial performance criteria being met by the end of 2018.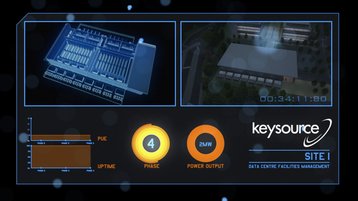 Business as usual
"We are delighted to announce the acquisition of Keysource," Styles&Wood CEO Tony Lenehan said. 
"The data center market is a sector we have been looking to access for some time and believe it has strong growth prospects driven by a combination of macro and regulatory factors."
The acquisition comes after a diversification strategy pushed by Styles&Wood brought pre-tax profits of £400,000 for the first half of 2016, up from a pre-tax loss of £500,000 in the first half of 2015.
Keysource will continue to operate under its existing brand, with no employees expected to be lost. 
Mike West, CEO at Keysource, said: "This is a truly exciting strategic move for Keysource. The business is in strong shape and coming under the Styles&Wood umbrella will provide the company and all of our employees with great opportunities for growth in the coming years.
"In the meantime, it is still very much 'business as usual' in terms of client servicing and continuing to build on the fantastic momentum and performance we have delivered this year."
Keysource has worked on projects ranging from a data center for the University of Leicester, to a network of Chinese data center campuses, to renovating a 1980s server farm.