Icolo.io has started building a carrier-neutral colocation data center, MBA1, in Mombasa, Kenya. When completed the data center will have 180 cabinets for customers to use with up to 675kW of power available.
The data center is a purpose-built facility which will cover almost 13,000 square feet (1200 sq m)  of space. It will be provided with redundant power, its own back-up generators, precision cooling and an interconnect infrastructure already installed. Mombasa is the landing point for the undersea cables for Kenya and all the landlocked countries in East Africa. This makes it a key location for international carriers to place their regional interconnection infrastructure.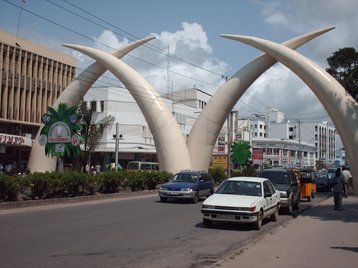 Attracting business 
icolo.io aims to attract large businesses in the East African region such as Internet service providers (ISPs), telecommunications companies, finance and healthcare. Ranjith Cherickel, founder of icolo.io. said: "Icolo.io's vision is to build a Pan-African network of vendor and carrier neutral data centers that provide first class colocation services to its clients."
The single story facility will have a 1.6 MVA dual power source with back-up power from generators for each line. The company intends to get PCI-DSS and ISO 27001 certification. 
"We are finalizing plans for a larger site in Nairobi and expect that it will be fully functional in the third quarter of 2016," said Cherickel. "This will also be a highly connected site hosting all the major network providers present with the aim of becoming the premier colocation service provider in Kenya,"
The company is still in the process of completing its first data center in Nairobi which is set to open in September 2016. This is a stand alone hyperconnected, Tier III data center purpose with 1000 sq m of IT space, situated on a University campus at Karen, within easy access of Jomo Kenyatta International airport and downtown Nairobi.
Fiona Asonga, Chief Executive Officer of Tespok (the Technology Providers of Kenya) welcomed the arrival: "We at Tespok have for the last five years been negotiating with various data center operators to build up in Kenya and are happy that our efforts to bring in carrier neutral data center operators are bearing fruit. The existence of data centers that meet international standards is an important aspect of the internet infrastructure that significantly changes the ecosystem and positions Kenya as a regional ICT hub," she told the AllAfrica site. 
This is the second carrier-neutral data center announcement from Mombasa – Kooba, is also planning to launch a data center in Mombasa in Q2 of 2016.