American networking equipment vendor Juniper Networks has appointed Bikash Koley as its global Chief Technology Officer.
Koley was most recently employed at Google, where he led the Network Architecture, Engineering and Planning team. He replaces Juniper founder Pradeep Sindhu, who will transition to the role of chief scientist.
"Bikash is a visionary who has been architecting and operating networks of the future at Google for the past ten years. I'm excited to have Bikash help us lead the transformation in the networking industry by delivering innovative products, solutions, and services for network operators around the world," said Rami Rahim, CEO of Juniper Networks.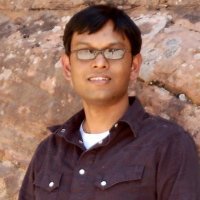 Changing of the guard
Juniper is one of the world's largest manufacturers of branded networking equipment – according to IDC, the company was responsible for 16.1 percent of all router shipments in 2016.
In June, Juniper announced that its founder and long-term CTO Pradeep Sindhu was looking to leave his post in order to spend more time as the CEO of Fungible - a secretive start-up established in 2015. The exact aims of Fungible are not clear, but the company has been talking about developing custom silicon.
Sindhu will be replaced by Koley, an engineer who designed, built and operated Google's network infrastructure for the past decade. According to Juniper, his expert subjects include SDN, packet and optical network integration and 'warehouse-scale computing.'
Prior to his work at Google, Koley co-founded 'sales acceleration' company Qstreams Networks and spent four years as lead engineer at Ciena. He has published several research papers and received 18 patents related to networking technologies.
From August, Koley will be responsible for defining Juniper's technology strategy, including the future of its most promising software products, Contrail and AppFormix.
"I have admired Juniper Networks' technology for the last two decades and believe the technology within Juniper will lend itself to an amazing programmable platform that will allow companies to operate seamless hybrid cloud infrastructures. Harmonious connectivity to clouds is not a solved problem, and I look forward to being part of the new era of networking," Koley said.